Online Open Day 2021
Welcome to our Online Open Day 2021
A warm welcome to Rickmansworth School's Online Open Day!
Tour booking is available at the bottom of this page.
Whilst this series of video clips is no substitute for visiting the School, we hope that you will gain a deeper insight into our aims, values and provision. To continue to ensure the safety of our community, we will be also be complementing these presentations by small group tours of the School.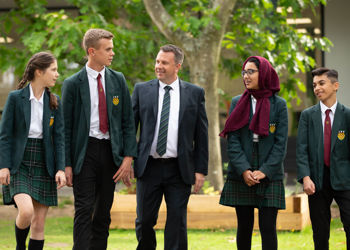 Rickmansworth School is a partially selective school with a long history of providing a first class education to over 1400 children in Croxley Green in Hertfordshire.
As a parent myself, I know how anxious this time can be for you. So our intention in these short video clips is to help make the transition you are deciding on in the days and weeks ahead, as reassuring, straightforward and as positive as possible.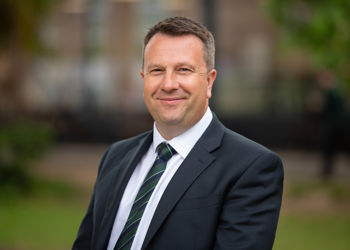 Since 1953 the aims of Rickmansworth School have remained firmly rooted in our fundamental values. More recently, these values have evolved into Rickmansworth's 6 key values: our "Ricky R's"........
Responsibility
Respect
Relationships
Resourcefulness
Resilience
Reflection
I trust you will find these video clips informative and there will be an opportunity to ask any questions that you feel are left unanswered after viewing all the material.
I sincerely hope you get the school of your choice next year and I'm looking forward to seeing lots of you again on our transition day in July.
Thank You.
Matt Fletcher
Headteacher
---
"An environment where I feel safe, supported and most importantly, happy" - Head Student
Now please take the time listen to our students and as you navigate the site we hope you enjoy the rest of our videos, including the subjects we offer and the curriculum we follow.
---

You now have the option to visit each topic virtually in whichever order you choose. You can view the clips as often as you like and without having to leave your comfort of your chair!
---
We welcome your feedback and questions; once you have watched the videos and looked through our website, you have the option to submit questions via the link below. We will publish answers to the most common questions although, regretfully, may not be able to answer all questions received.
*curriculum plans may change due to the COVID-19 pandemic.