UCAS and Destinations Guidance
We pride ourselves on giving our students first-class destinations advice. Each student is assigned an experienced and dedicated Destinations tutor who will work with them to prepare and guide them through any application processes from the start of Year 12. This is usually their form tutor unless and additional support is required.
A number of form times each week are dedicated to researching post-18 options, writing personal statements, apprenticeship applications and making informed decisions about future studies. Students have access to the UCAS and Unifrog portals which helps with the research and application processes for both university and apprenticeships.
Whilst the majority of our students go on to university, we advocate that this is not the best route post 18 for all of our learners. We therefore also offer help, support and guidance for students who wish to apply for apprenticeships and the world of work.
Destinations Parent Information Evening
Monday 20 March 2023
Following on from the meeting, please find below the information from the evening.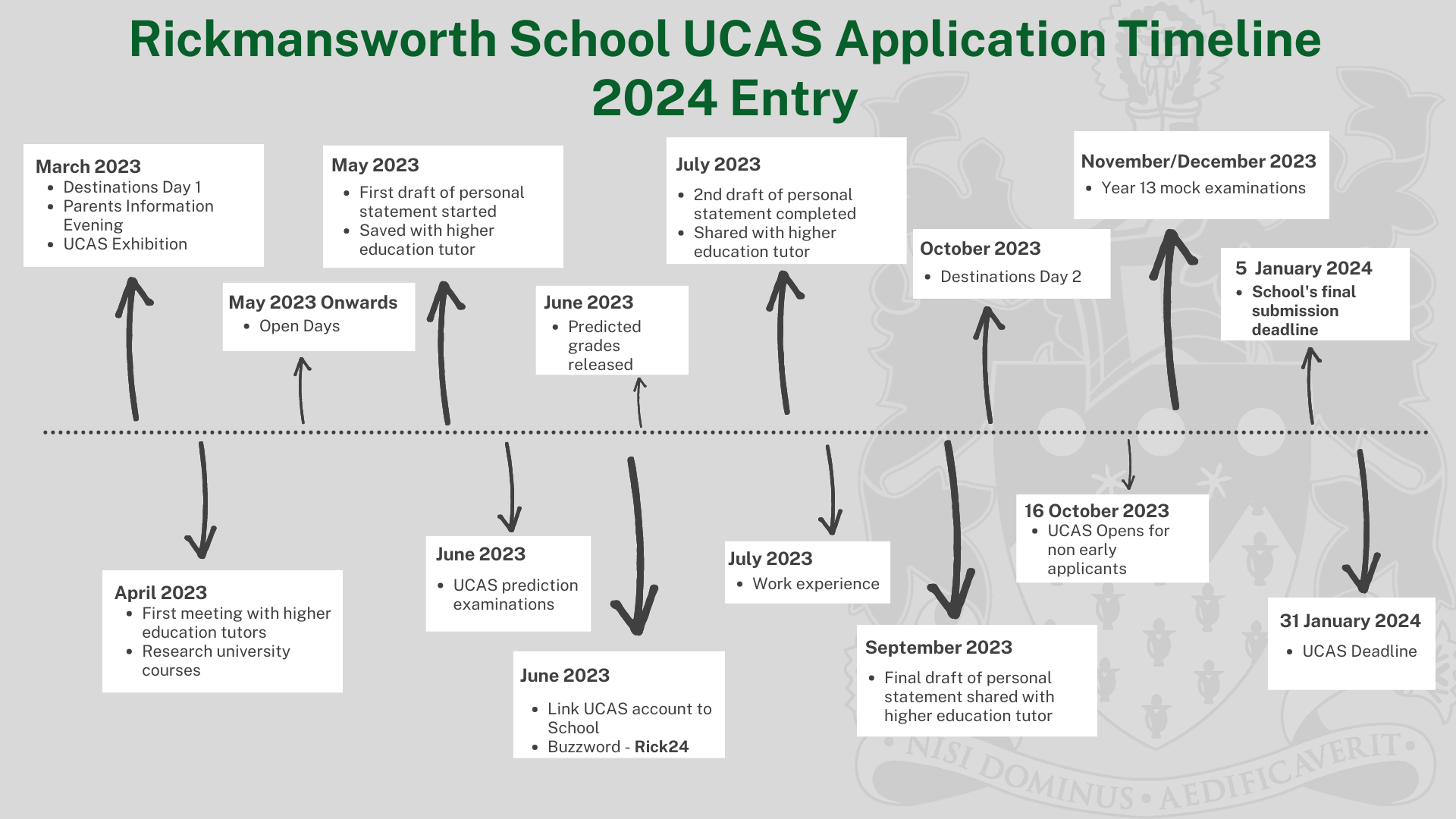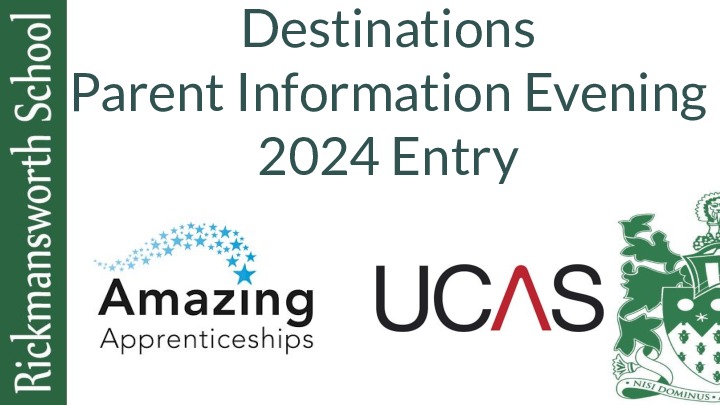 High Flyers Programme
We have an excellent track record of assisting students' applications to some of the most prestigious universities and courses, including Oxbridge, medicine, dentistry and veterinary science. As a school, we recognise that these students need extra help and guidance with their applications and support with any additional exams which need to be sat as entry requirements. As a result, these students receive a bespoke programme aimed at giving them the best possible opportunity to gain a place on the course of their choice.
UCAS Exhibition
We take all of our Year 12 students to the UCAS Exhibition at the Excel Centre in London in March of each year. This gives students the opportunity to talk directly to universities and get an idea of course content and entry requirements.
Destinations Days
These days are run in-house and give students extra support with any applications that they are making, whether that is to university, for an apprenticeship or to enter the world of work.
Some useful websites are:
UCASUNI STATSThe Complete Uni GuideUniversity.which
University Visit Days
Students are encouraged to visit their potential university choices at the weekend if possible with many institutions now running taster days on a Saturday. However, this is not always possible and we allow our students to visit a maximum of five universities during Year 12.
Apprenticeships
Any student wishing to apply for an apprenticeship at the end of Year 13 will be given support and guidance by Ms Witherall who is Head of Careers.
Apprenticeships guidance from the Parent Information Evening
Some useful websites are:
Not Going to UniMy Career SpringBoardThe Big ChoiceBest Gap YearStudent LadderApprenticeshipsFuture Talent